ATTENDANCE MANAGEMENT
Do you spend time in taking attendance of your class orally or by taking signatures of students on attendance sheet?
Are you facing the problem of proxy attendance?
Do you want to track the attendance record of students and report it to their guardians?
Do you want to record staff and professor work timings accurately?
Then, switch to DIGITAL MODE OF ATTENDANCE TRACKING USING ATTENDANCE MANAGEMENT.
Track students attendance for each lecture and test in your time-table.
Track Student absent report and inform their parents by letters, emails or SMS.
Get professor in-time - out-time for each lecture scheduled and lecture canceled records.
Get staff daily in-time and out-time and absent report.
Get report of total working hours for given date range for payment calculation of professor and staff.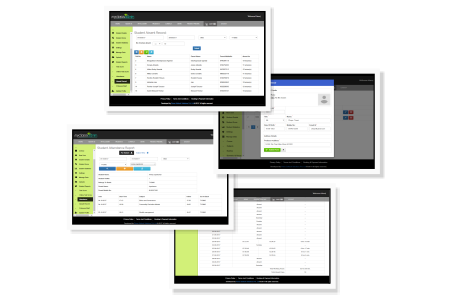 " Get digitally strong. Switch to Biometric Attendance tracking on MyClassAdmin.com and stay informed to make the right decision for your institute. "
PACKAGES :
STANDARD
Suitable for private tuitions and coaching classes
Unlimited Student's Attendance
Complimentary Professor and staff attendance
Student wise and Subject wise reports
Test Attendance report
Print and Export all reports